Welcome to Sandy Penny's "I Belong 2 Love"
Sandy Penny: I am a multi-dimensional being helping others own their magnificence and create full lives that are joyful, spiritually satisfying, financially rewarding, and fully integrated. Ascension is consciously bringing more Spirit into matter. You are a conduit to raise the planetary vibration by being the highest expression of love possible in all you think, say, do and be. More Spirit flows into matter through us, as individualized expressions of pure energy, and thereby spiritualizes matter. I will indicate "insights" throughout this blog (see below).
Insight: There is nothing that is not spiritual, unless you separate yourself from it.
I'm glad you're here. I've been waiting for you.
I'd like to begin by saying, Ascension should not be boring, mundane or colorless.
It's the most fun I've ever had.
When you follow your own path, you feel deeply, think expansively, and look amazing.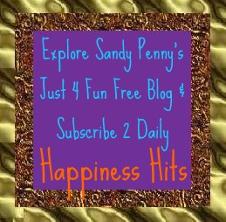 In the New Age, the overlighting paradigm is:
"You can be supported for "Who You Are," not just what you do."
It's up to you to own it.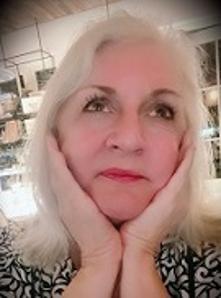 LOVE DONATION for MEMBERSHIP
The current membership donation is requested to be between $66 & $99 for a lifetime membership.
Sandy has spent a lifetime accumulating the wisdom she is sharing on this site.
It's time we supported each other for who we are - in the new paradigm of the Aquarian Age.
No one has seen the materials being presented here, and new materials will be added at least weekly and usually more often.
It's time to get this New Age started. No more talking about what it's going to be. Now is the time of Choosing and Creating!
Once you make your donation, you will be sent a password that will open the rest of the site to you.
This community offers you wisdom, articles, discussions, interviews, audio and links you won't find anywhere else in one location. Most of the content is my work with guides, teachers, angels, elementals, ETs, and multi-dimensional beings from the other realms of the universe. Occasionally, I will choose a carefully selected offering from someone else or even one of you.
I've created this content for members only because it's important for us to support each other financially for who we are in order to implement the new paradigm of being paid for who we are, and shut down the old paradigms of hard work, lifetime subservience, and suffering as a way of learning.
Now we can joyfully pursue our passion, creativity, and all that brings us joy;

and we can live life more fully in our divine essence.
Thank you for showing up. You would not have been drawn to this community if you weren't seeking like-hearted friends to play with. You have arrived, so you must be ready for the celebration.

I provide the latest content from all levels of spiritual, mental, material sources that will benefit you at this time of the great shift in consciousness and choosing our new way of life. I've been developing this content with my guides, teachers, angels, I am presence and group soul energy, to share as part of my mission to "Get people up and running in the New Age with a more joyful, honoring, compassionate, creative life. And here you are. I'm so happy to see you.
I want to personally help you create and magnetize all that you want and all that Spirit wants you to be, have and do.
Feel free to email me with questions you'd like to see addressed in this forum.
For personal, private email questions, you can get a mini-reading for only $3, or a full hour for only $60. Click here: Sandy Penny Private Sessions.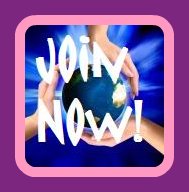 Clicking the Join Now button only signs you up for the I Belong 2 Love email list for Love Links & Updates.
Clicking the buy now button gets you access to the passworded pages for private content. You will receive a Login name and password by email.
Why are there Different prices on the Membership Donation?
That's a very good question. It's a LOVE donation. How much do you love what you're being provided? How much do you appreciate the effort beomg invested in on your behalf? And, last but not least, what would you want to have donated to you for the information you have accumulated over a lifetime of spiritual exploration, processing and mastery? With that in mind, and considering what the numbers mean, choose for your high self. If you absolutely cannot afford the price, go to the donation button and give any amount you choose, and I will provide appropriate access codes.